Concentrated
Fabric Softeners
The super-concentrated Bohor formula brings long-lasting fabric freshness, making it soft and gentle to the touch. Bohor super concentrated softener provides a prolonged scent effect, prevents static electricity, and facilitates ironing. In addition to the four fragrance notes, we have carefully selected four more new notes, in accordance with the latest trends dictated by the market.
It is not said for no reason "Smells like Bohor!" Because our softeners leave a recognizable and intense smell on the fabric.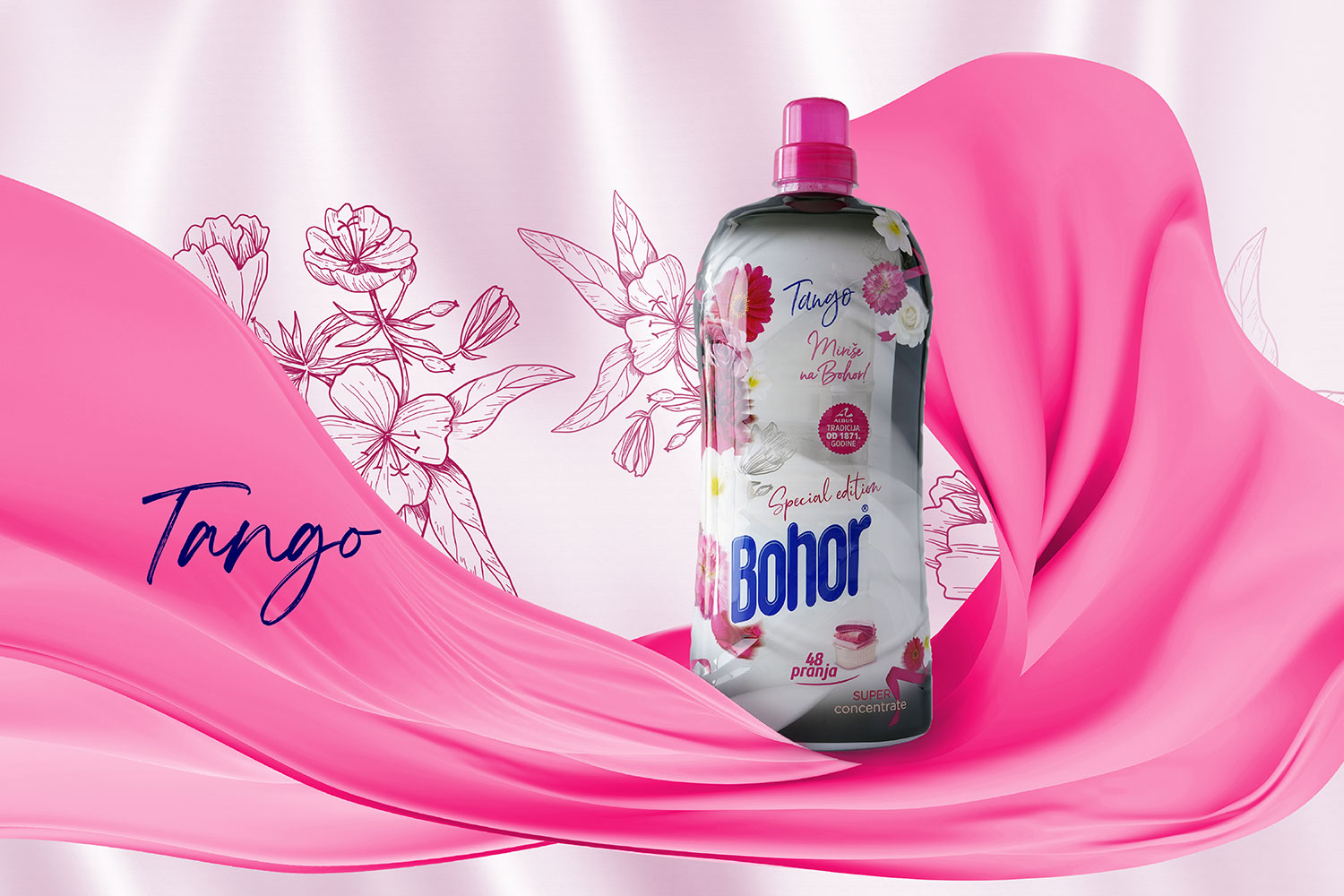 Bohor Tango refreshes the wardrobe with its elegant and delicate scent. A fragrance that brings a sweet, seductive, yet completely sophisticated note to the experience. Clothes washed with Bohor Tango softener retain the fragrant effect throughout the day.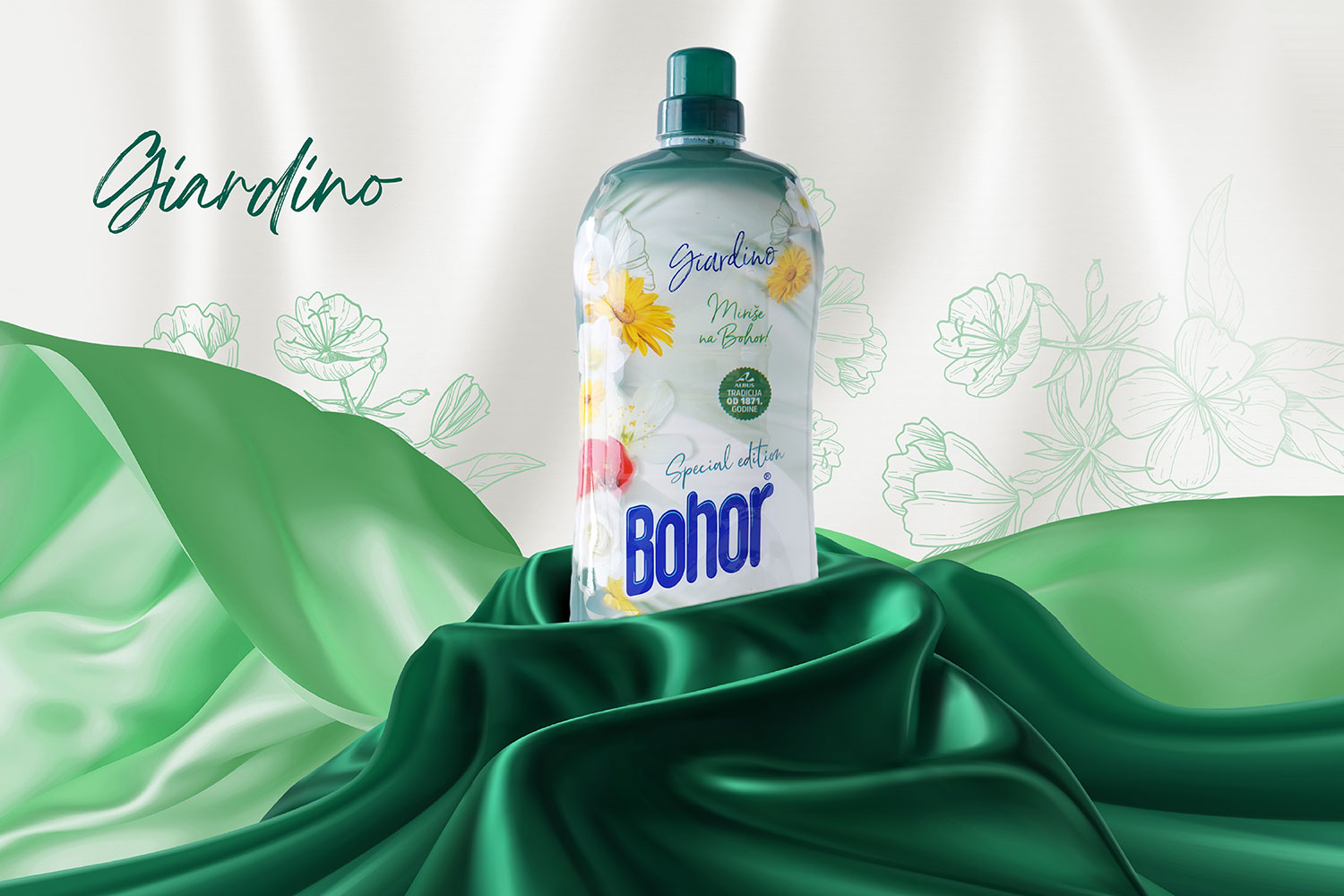 Bohor Giardino brings a completely different fragrance experience. A citrus aromatic fragrance, intertwined with the scents of greenery and delicate yellow flowers, which exude elegance and tenderness.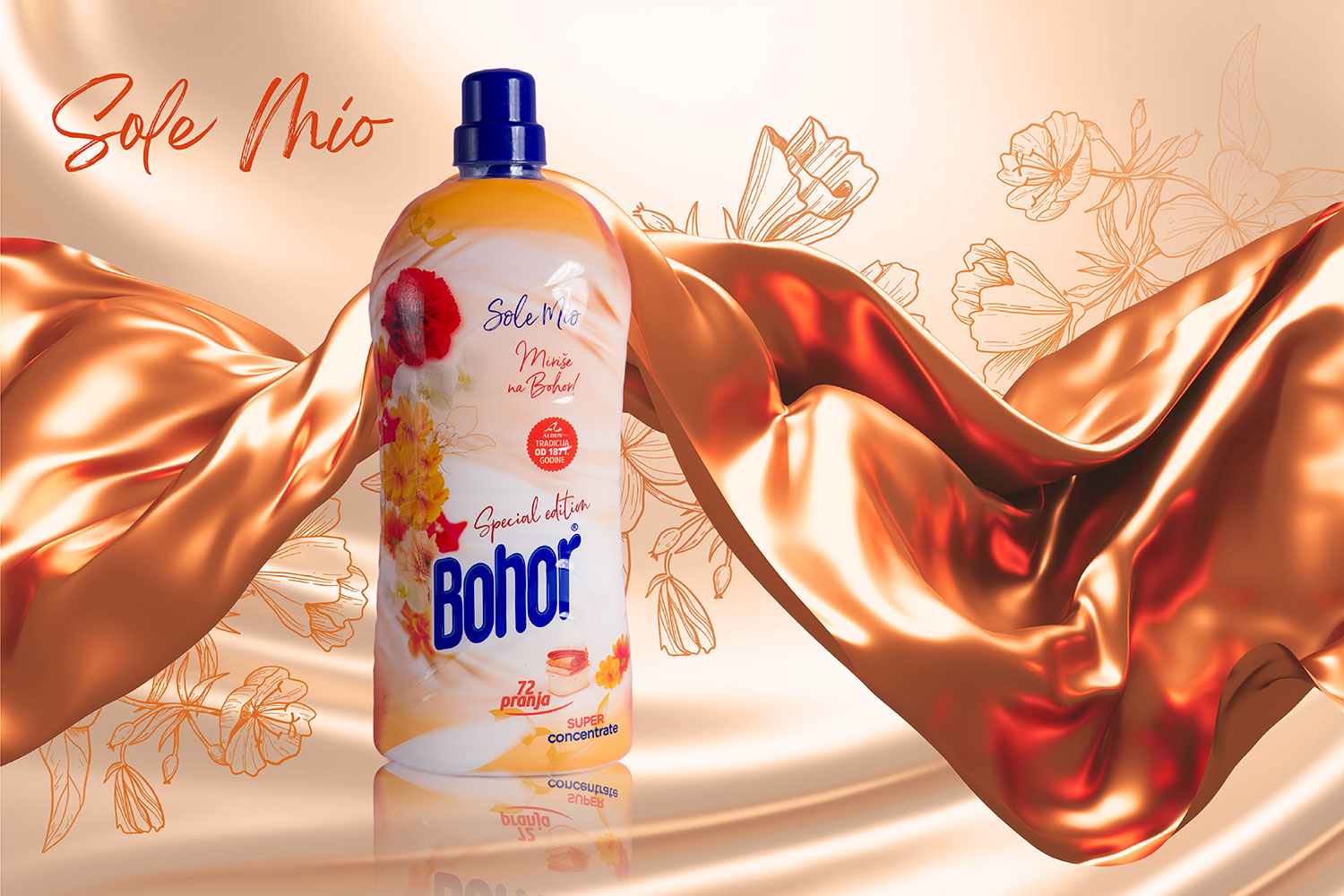 Bohor Sole Mio is colored with tones of Coral Organza, a completely gentle fragrance note that brings a floral refreshment to the wardrobe, with a soft and discreet vanilla tone. An elegant fragrance that will make you want to color your wardrobe during the summer season.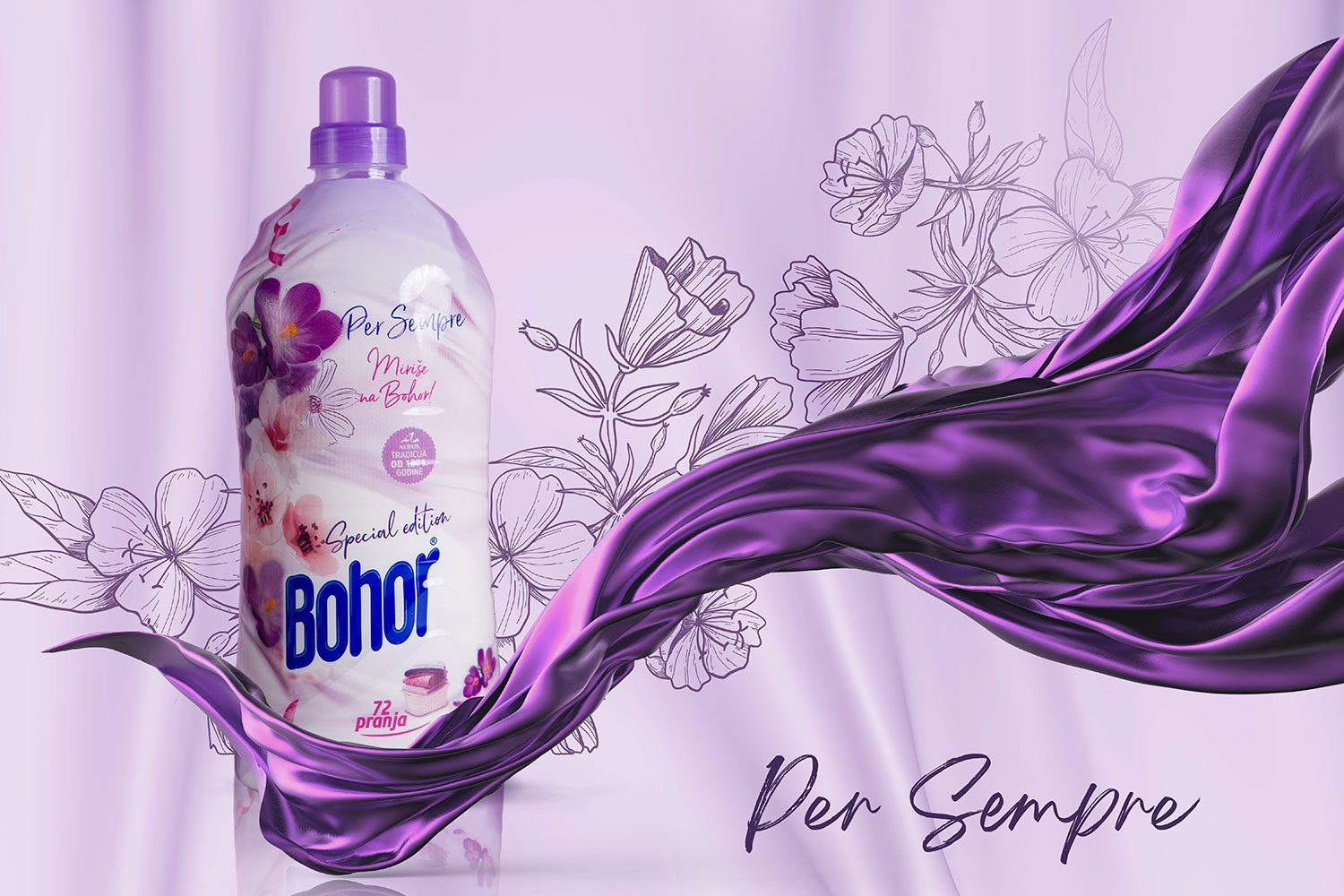 Bohor Per Semper softener brings an embrace of softness and a prolonged effect of floral scents. We can safely say that Bohor Per Sempre is a trend-following fragrance. The scent of purple flowers provides an enchanting wardrobe refresher.